Chinese brands catching attention at Beijing auto show
The ongoing 2010 Beijing Auto Show (or Auto China 2010) has attracted more than 2,100 automakers and auto-parts companies from 16 countries and regions to the Chinese capital, People's Daily reported. China's own-brand cars on display are catching global attention.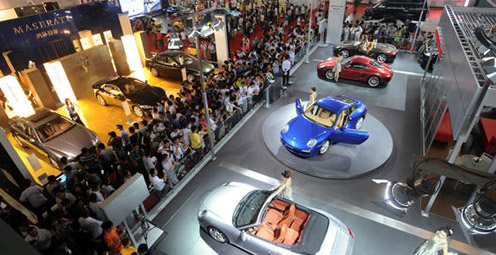 The 990 exhibits at the auto show, which kicked off on Friday, will include 65 concept vehicles and 95 alternative energy auto models, and nearly 90 models will be making their world debut. Record numbers of visitors from Europe, the
United States, Japan and other countries are coming to the week-long event.China's homegrown auto brands all draw
much attention at the exhibition halls. Nearly all automakers have alternative-energy cars on display. Many domestic
brand companies showcase the new-energy cars in the front of their booths.